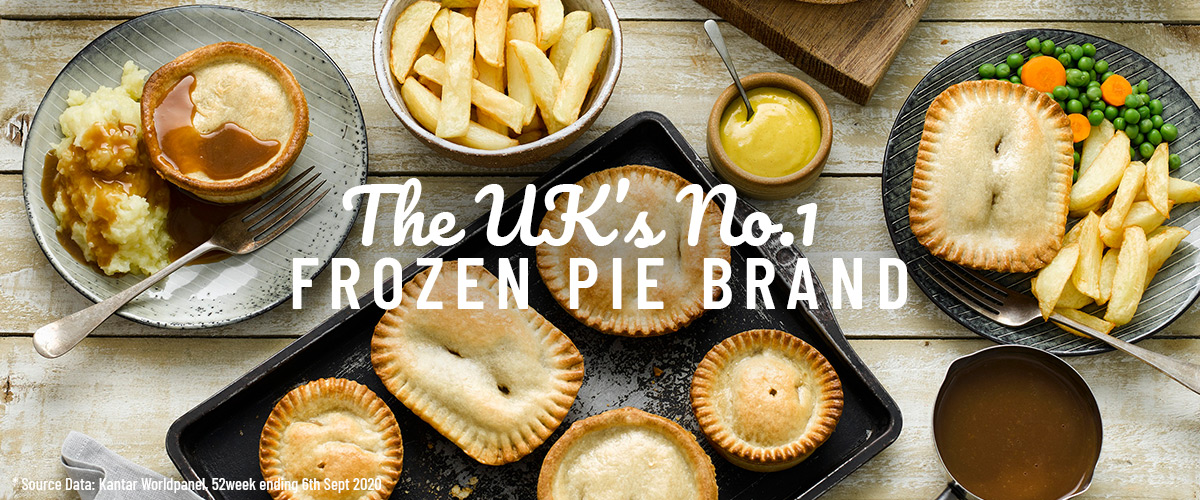 Holland's Pies is celebrating 170 years!
20 Sep 2021
Can you believe we've been around for 170 years? How time flies when you're baking pastry goodness!
We've provided generations of families across Lancashire and beyond pies and puds since setting up shop and lighting our ovens back in 1851, before settling down in Baxenden in 1929. Read more about our history here.
From Baxenden, the home of proper pies & puds? Here's how you can win some tasty goodies!
To celebrate our big milestone, and to say thank you to the folks of Bash for allowing us to call their village our home, we're giving Baxenden residents the chance to win a batch of our best-selling pies, with a portion of peas for the side courtesy of our friends at Batchelors.
We'll select the lucky 170 winners at random to receive a dozen pies and half a dozen cans of peas, so make sure you don't miss your chance to win! To be entered into the prize draw, simply fill out this form – but be quick, as entries close 7pm on the 20.10.2021! You must be over 18 to take part, and we can only accept one entry per household.
Not from Baxenden? Don't worry, we haven't forgotten you! There are more chances to win as part of our 170th anniversary celebrations…
As many of you know, our pies often come with a signature happy face on their lids. So, to mark the occasion, we're asking everyone to share pictures of their pies' faces, along with their favourite pie and side combination.
The best ones will appear on our website in a very special 'Hall of Fame', with one lucky submission receiving a Holland's goody bag. For details on how to enter, keep an eye on our Instagram and Twitter pages.