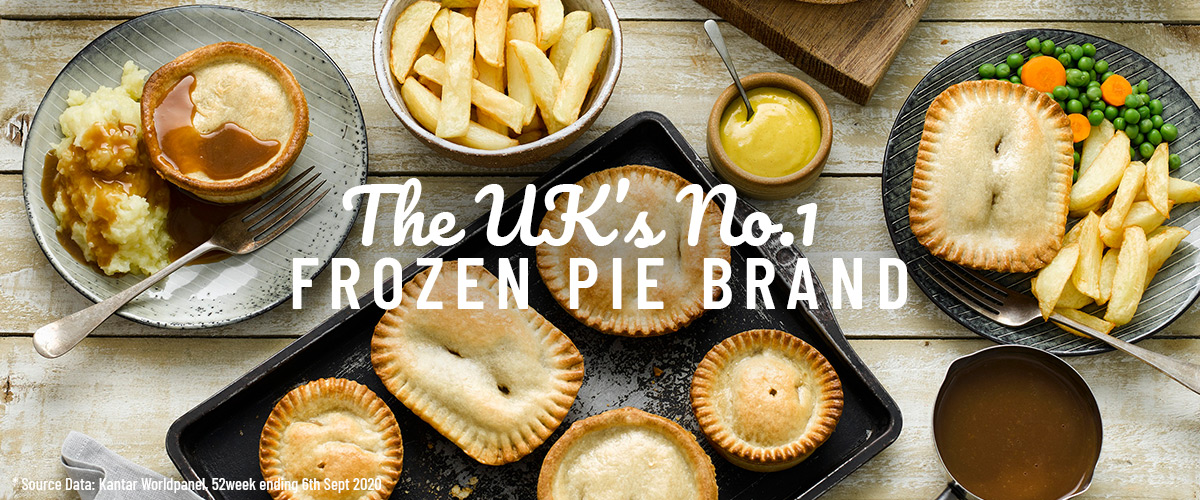 Can you believe we've been around for 170 years? How time flies when you're baking pastry goodness! We've provided generations of families across Lancashire and beyond pies and puds since setting up shop and lighting our ovens back in 1851, before settling down in Baxenden in 1929. Read more about our history here. From Baxenden, the home of proper pies & puds? Here's how you can win some tasty goodies! To celebrate our big milestone, and to say thank you to the folks of Bash for allowi ...
---
We're sure it's already in your diary, but British Pie Week takes place 1st – 7th March. Celebrate all things pie and pastry by sticking by your favourite flavour.  Three celebrities are campaigning for their pie, but it's your decision who'll be named the ultimate Pie Minister.  Will Mellor campaigns for Potato & Meat Acting legend just can't get enough of this classic filling. He says: "I grew up on Potato & Meat pies - they're the best! There's never been a better marriage of flavours than ...
---
The family routine has been changed up a little thanks to lockdown. With so many parents and children upping their screen-time, it's easy to imagine a family barely glancing up from their phones during dinner   However, our research shows that 45% of Brits are actually spending more time with their family thanks to lockdown. 34% of families are talking to each other more 32% are enjoying more home cooked dinners. So what does it take to create a proper family mealtime environment? Cand ...
---